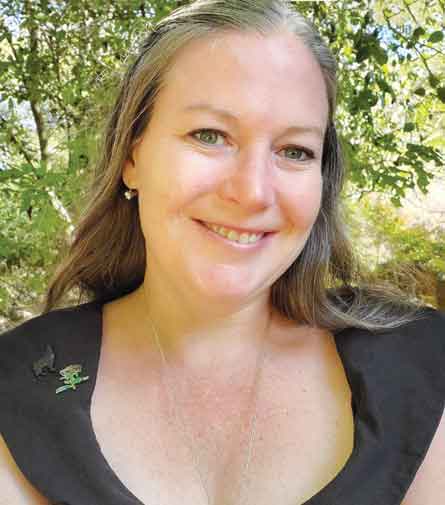 Shannon Swantek, CQA, Principal Scientist & CEO
The progressive legalization of cannabis in the U.S. has created a rapidly growing market. There are only a handful of states without some sort of cannabis allowances, and as social stigma disappears, people are turning more and more to cannabis for medicinal, therapeutic effects. The market has become the fastest growing and most lucrative the world has seen since industrialization; however, a market in infancy is a market in flux. Federal legalization is looming, and this does not mean that states will still not be left to regulate cannabis industries on their own. The challenges this presents is well-documented throughout the US, yet it is essential for cannabis testing labs to find support in maintaining appropriate lab quality standards, assisting internal audits in identifying non-conformances, assessing compliance readiness, and developing and validating methods for approvals.
Meeting this demand with a diverse list of services, Enlightened Quality Analytics, supports each type of license-holder in the industry with technical, analytical, regulatory and risk-management services to ensure compliance and quality while reducing liability. EQA helps cultivators, processors, and investors employ the good practices of mature industries that are necessary for the long-term success of their clients and the cannabis industry. EQA works with its clients in the cannabis landscape to assess risks from initial business development to scaling and expanding. This includes services such as internal and due diligence audits, investor relations, process improvement, technical data review, analytical method development, and other solution-oriented-support for this unique industry.
Shannon Swantek, CQA, Principal Scientist and CEO, has been supporting the cannabis industry for six years in regulatory, technical, and quality support roles. Ms. Swantek drafted the first national laboratory oversight regulations in Oregon as well as many pieces of the technical legislation regarding cultivation, extraction, and labelling, and she also drafted the sub-regulatory guidance for the cannabis laboratories in Massachusetts. In Oregon, she was the ORELAP cannabis laboratory accreditation program manager, and thus, she became the main point of contact for all hopeful license-holders.

EQA provides customized testing schemes that balance regulatory, producer, and consumer requirements. EQA's experts work with the cannabis testing laboratories on full laboratory set-up, method development, quality systems, regulatory compliance, method development, and troubleshooting. Moreover, EQA works with license-holders to develop ISO and GMP quality systems, design testing schemes, and mapping the appropriate methods for their clients' data uses and needs. "We provide the common elements of mature industries such as procedures, planning, audits, and personnel training to prepare our clients to handle changes consistently and with controlled risk," says Shannon. In this regard, EQA recently helped multiple laboratories achieve state licensing and ISO/IEC 17025:2017 accreditation and processors become compliant with ISO 9001 and GMP requirements (21CFR 110, 111, and applicable parts of 117) which will be mandatory in a federal landscape.

EQA also employs specialized experts with backgrounds in quality assurance to guide, train, and assist their clients' staff in meeting its unique operational goals. In instances of contaminant action-limit failure of a product, EQA performs full data validation of the instrument chromatograms, calibrations, and quality control to access any lab errors which can save license-holders significant money in lost products. One such incident resulted in saving the license-holder $72,000 in a failed product. Shannon also recalls how the company helped a laboratory with old instrumentation and limited resources to complete method development for a robust pesticide list. This enabled the client to offer full-suite testing and save ~$20,000 in sub-contracting the same.

In addition, EQA is expanding their training program and reaching out with specialized packages that help license holders understand certain basic concepts of producing and selling cannabis-based products. The company's "Working with Your Lab" basics package will include consulting on a product-specific testing-scheme, a sample analysis request that match data needs, and training on understanding COAs. EQA is also partnering with organizations in other natural medicine industries. Last, EQA is also in talks to offer their expertise in the Covid testing market.