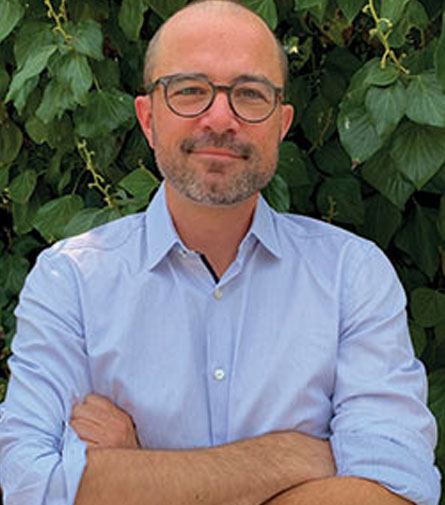 David Kooi, Co-Founder and CEO
The legal cannabis industry is growing and evolving quickly. Cannabis legalization initiatives made the 2020 ballot in five states and passed easily in each of them. A recent Gallup poll released in November 2020 reported a 68% favorability rate for legalizing cannabis nationwide among American adults. Currently, there are 36 states in the US that have approved medicinal marijuana, and 15 of these have more broadly approved adult recreational cannabis legislation. This evidence is changing social sentiment in the United States. And with the uncovering of this consumer demand, there naturally has been a rush of entrepreneurs, service providers, regulators, and politicians into the legal cannabis industry to harness the many opportunities promised by its commercialization.
As product manufacturers and brands bring an increasingly larger number of SKU's to the market, both experienced and novice cannabis consumers are faced with a dizzying array of new products, marketing messages, and wellness promises. So, how do consumers maximize the wellness benefits of cannabis when they're exposed to thousands of product options? How should other stakeholders like product manufacturers, brands, and marketers connect with their customers to gain valuable feedback on the effectiveness of their products? And how do retailers and distributors decide the best cannabis products to inventory?
Los Angeles-based start-up Jointly is driven by the mission of leading cannabis consumers on a journey to more purposeful cannabis consumption.
Jointly has developed and launched a consumer wellness app for the iPhone (Android version is under development) that aims to provide much needed product transparency in the legal cannabis industry. The smartphone application is built upon three primary concepts:
1) Proprietary product database of all legal, licensed, and compliant cannabis products currently consisting of approximately 1,200 brands and 35,000 SKU's, and growing daily;
2) Cannabis product reviews by consumers based upon "effects-based" outcomes, such as "How well did this THC chocolate edible help to improve my sleep?" or "How effective was this CBD-dominant oil in improving my recovery time after a hard workout?"; and
3) 15 wellness factors that impact cannabis results, such as sleep, diet, exercise, and dosage, are tracked by cannabis consumers to augment their "effects-based" product reviews, illuminating the direct correlation between everyday wellness decisions and the effectiveness of goal-centric cannabis usage.
Eric Gutshall, Co-Founder and Chief Development Officer
"The integration of these 3 components allows for some interesting transparency that currently does not exist in the legal cannabis industry," says Eric Gutshall, Co-Founder of Jointly. "If we are successful in this integration, then we think key industry stakeholders will benefit tremendously."
For example, cannabis consumers will gain unprecedented access to unbiased product reviews – reviews that are specific to their own wellness goals – to optimize their results. Cannabis manufacturers and brands can access direct customer feedback on how effectively their products meet customers' desired goals. And retailers and delivery services can improve customer satisfaction, increase inventory turn, and reduce customer wait times.
After Jointly has established its consumer application as a leading wellness tool for cannabis consumers, its next focus will be on developing the app's functionality to recommend the best legal cannabis products available for customers' specific cannabis wellness goals.
"Once we obtain statistically significant data with our product reviews, we will begin to focus on the second step of our platform's development, gearing Jointly as an efficient platform on which to shop for legal cannabis products," says David Kooi, Co-Founder and CEO of Jointly. "We think Jointly's goal of empowering consumers to take control over their cannabis wellness goals by helping them to track and optimize their results fits nicely with many of the goals of the leading cannabis brands, product manufacturers, and retailers that we're in discussions with," says Kooi.
In addition to its work with cannabis consumers and brands, Jointly is working with several California-based dispensaries to integrate their Point-of-Sale inventory systems to Jointly's product ratings. "We are connecting Jointly to the stores' inventory so that employees can quickly and accurately answer customer inquiries pertaining to – for example – the best vape cartridge for improving sleep or the best tincture to manage pain," says Kooi. "Our retail partners see value in the Jointly platform and have begun to refer customers to our app so they can become better educated consumers. In this way, retailers are taking an active role in helping their customers maximize the benefits of the products they sell," says Kooi.
In Jointly's early work with a Colorado-based CBD brand, it has discovered that a consumer using Jointly rates the brand's product 25% more effective when they use the Jointly platform to track and optimize the 15 wellness factors that can impact their results.
"While we are encouraged by this result and many others we're seeing, our early data indicates our users are reporting feeling 38 percent better after optimizing their cannabis consumption with Jointly." "We think there can be a new world of anonymized consumer data that brands can easily access by connecting to our API, and we're eager to advance this feature in the coming months."